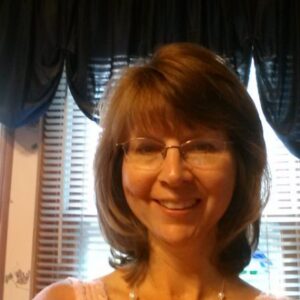 As Director of Donor Communications, Marla Bliss is tasked with a mysterious, alchemy-like science. She must convert that nebulous substance we call impact, fueled by dollars, back into monetary fuel.
The primary ingredient that triggers this chemical reaction? Stories. Lots of them.
I talked with Marla about the challenges of storytelling in late September 2017. She had been in her role with Bethany for six years, before which she spent 29 years immersed in a culture of storytelling at Zondervan Publishing House in Grand Rapids, Michigan.
Her target audience is much more focused here, but no less diverse. Her team draws in over 20,000 active donors with stories of lives changed through a variety of programs Bethany has all over the world, from adoption to pregnancy counseling, refugee resettlement and more.
It's a huge, extremely complex organization with a budget of nearly $110M in 2016.
"I oversee all donor communications, whether that be print or digital, story collection and production, and work across teams such as marketing and with more than 100 offices across the nation," Marla said. "It's a lot of coordinating to ensure everything going out from Bethany has a unified voice and compelling message."
GATHERING RAW MATERIALS: THE DATA
Among a number of other daily tasks, Marla's small but mighty donor communications team of three (in a larger donor engagement department that handles events, personal donor contact, etc.) gathers information, stories, and images from branches in 36 states and 15 countries.
Their finance and IT departments count hundreds of cases from hundreds of places: this many adoption plans made, that many domestic or international matches completed; this many refugees resettled; that many children cared for by Safe Families for Children volunteers.
It would be easier to stop at the data, but statistics will only take Marla's team so far.
"For some donors, statistics do make a difference," Marla said. "But to most people, a story is what best brings to life how their gift is being used. They want to hear about the difference it's making in an individual's life. It creates a compelling emotional connection."
CULTIVATING THE CATALYST: STORIES
Stories create what you might call an essential chemical reaction. She said she often hears families are moved to tears to read their own story, and she knows others who read it are struck by those same emotions of grief, longing and hope.
"One I was moved by was about a pregnancy counselor who responded to a call from the hospital," Marla said. "The expectant mother had just given birth and was making an adoption plan. The counselor gave her a birth mother box that included a devotional and some other items so she wouldn't leave the hospital empty-handed.
"What moved me was the care and empathy that the counselor had for the birth mom, how she really understood the grief and emotions birth moms go through. It made me proud to be a part of this organization."
CREATING A CHAIN REACTION: RELATIONSHIPS
It's clear how important it is to produce these stories, but how do you connect with thousands of donors, who are supporting a variety of programs, who have different preferences on how to receive content, and ultimately maintain the kind of relationship that encourages future giving?
According to Marla, you have to capture a whole lot of impact to keep the chain reaction going.
Her team produces up to 40 stories per year, each of which need to be collected from clients and staff, written, edited, then published in a variety of formats for different segments of the donor base. Donors see these stories in quarterly newsletters, direct mail pieces, e-newsletters, website, social media, annual reports and print materials donor reps use in one-on-one meetings.
40 stories easily translates into thousands of individual editorial tasks. That's a whole heck of a lot of work, but it's worth it.
"It's rarely one story that compels a donor to give. It's an ongoing relationship. We have a lot of conversations about what donors have responded to, what they've given to support, what they're interested in," Marla said.
MAINTAINING MOMENTUM: FREELANCERS
What's left to do when you have all the raw materials needed to produce the reaction you need, a proven process to refine the finished product and all your delivery mechanisms are in place to get the product where it needs to go?
Make sure you have enough "scientists", of course.
"We use freelancers because we just don't always have the resources in house to develop all those stories," Marla said. "There's a lot to hiring, costs involved with bringing a full-time person on, benefits. We have to be good stewards of the money we're given. The capacity of our in-house writer and how much outside help we need is something we constantly look at."
Hiring a freelancer is not without its own challenges. This is a delicate science. In this laboratory, if you don't know how to handle the chemicals properly the whole enterprise fails.
"I need somebody who can convey the emotion, someone who knows the right questions to ask to get to the real heart of the story. I don't want just a timeline. Why did they adopt? What moved them? What difference has it made in a child's life? If I relate to it emotively, I know it's going to be good!"
As a donor communications coordinator, marketing manager or executive director of a not-for-profit organization working to transform lives, you get where Marla is coming from. Capturing and telling the stories of the impact you're making will always be worth the effort.
If you can't do it all in-house, invest in freelance writing services … but don't go about it lightly. Choose someone you feel understands your mission. Someone who you can tell sincerely wants to partner with you to make the world a better place.
Thank you for putting your trust in me, Marla. God bless you and the world-changing work of Bethany Christian Services.
Was this helpful? Want to get more FREE insights into how to win with content marketing? Click the button!