Image Copyright: videodoctor / 123RF Stock Photo
(LEAP Managed IT, November 2016)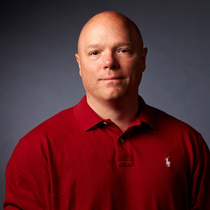 Imagine you're waiting in the ticket line at Bankers Life Fieldhouse when you look up to see Pacers forward Paul George appear in the crowd.
Before you have time to wonder where he and his ball came from, #13 is dribbling as he gracefully cuts through the throng of delighted fans.
Now he's coming your way. At top speed. This is awesome … and a little scary. In a blink, as all 6' 9" of Paul George is charging you, a hoop appears just above your head. George launches himself off the floor.
He slam-dunks the ball, shatters the glass. A pair of giant sneakers and shards of backboard are showering down, and then … it all disappears.
The crowd goes wild.
This is one of many sports-going experiences Ed Frederici, Chief Technology Officer for Pacers Sports and Entertainment expects to provide to spectators in the not-so-distant future.
"There are a number of companies out there now trying to perfect the hologram," Ed said. "We're looking to see if we can invest in using this technology to make the spectacle of a game that much more exciting."
Ed is no stranger to developing existing technologies into game-changers. One of the proudest accomplishments of his 20-year career in tech was with ExactTarget. You know it today as the Salesforce Marketing Cloud.
When the digital marketing company went public, as CTO Ed had pretty lofty expectations to fulfill. ExactTarget was already successful at sending individualized communications like emails, text messages and mobile notifications that are contextually meaningful to each recipient.
Now it was time to take one-to-one digital marketing to the next level.
"It was a significant technical challenge to adapt to the growing demand for this service. We were sending about a billion of those messages a day by the time I left," Ed said.
There had been a familiar ebb and flow of digital marketing efforts around the retail cycle. Retailers would ramp it up before the holiday season and customer touches would see a peak just after Thanksgiving.
Thanks to a dramatic expansion in capacity made possible by Ed's team, clients could continue utilizing their customer contact lists long after Cyber Monday. The retail cycle began to flatten. There was less ebb, more flow.
"It never went down, really. You always had a new high watermark at the beginning of the new year. It was usually almost double the previous watermark," Ed said.
It was fascinating work for an engineer, but it was the impact on the company's clients that made the experience so rewarding.
"We drove significant commerce around the world. If even just 10% of those messages were acted on, that generates a lot of revenue. The work we started has added a huge amount of value to individual businesses."
Ed wasted no time applying his knack for making tech bigger, better and more tuned to the needs of his clients when he joined the Pacers.
There was a problem with the Wi-Fi. Yes, Bankers Life Fieldhouse was one of the few arenas to have free Wi-Fi everywhere in the building. The quality, however, didn't exceed Ed's expectations.
His solution? Redesign the infrastructure across the board using high-density Wi-Fi technology.
"We're about a month and a half away from standing that up. When we're done we should have Wi-Fi as good as any in any stadium or arena in the U.S."
Ed's team has also developed apps for visitors to use over that best-in-class Wi-Fi.
New this season, Wait Time allows visitors to see estimated wait time at concession stands and bathrooms on monitors and via a mobile app. No more guessing where the shortest line is. Now you'll know, down to the minute.
Ed's team is also releasing an app called Satisfi, which learns over time what people's search queries really mean. For example, you might ask where the "best beer" is in the arena. Satisfi is smart enough to lead you to craft beers, not just any old brew.
The future holds still greater advancements to delight Pacers fans, such as applications of virtual reality.
"This is theoretical, because we don't own the broadcast rights to the NBA, the NBA does; however, imagine you could sit courtside via your VR goggles and have a courtside seat at center court and watch that game from home," Ed said.
There are tremendous business advantages to applying VR technology in this way.
"We're in an arena of about 18,500 seats," Ed said. "We're capped at selling 18,500 tickets. With VR you could sell an almost unlimited number of tickets and still give fans that arena experience."
How far off is VR courtside pro basketball?
"If you look at Facebook and Twitter making deals with large sports organizations like the NFL to broadcast games live in VR, we're pretty close. We can't be more than a couple years off."
That should be exciting outside of the wide world of sports as well. Once VR is adopted as a familiar platform for gaming and viewing sporting events, it could become a common tool for businesses, families and schools. VR more fully engages the senses during meetings with faraway colleagues, family members and instructors, providing a better sense of social connection than video conferencing can.
Pivots in one arena can have profound implications in others, but none of it happens until you have the vision and determination to execute disruptive change. That's what Pivot 2016 is all about.
"Maybe you're pivoting from one product to another, one culture to another. There are a lot of different pivots. In my career I've learned which techniques work to do it effectively and which ones don't. That's what I hope to convey in the talk," Ed said.
Don't miss your chance to hear Ed Frederici's talk and much more on Wednesday, November 16th at Launch Fishers. Register now*. We look forward to seeing you there!
*Original included active hyperlink to event registration page.